Golden State Portable Milling LLC specializes in reclaiming trees deemed unsalvageable.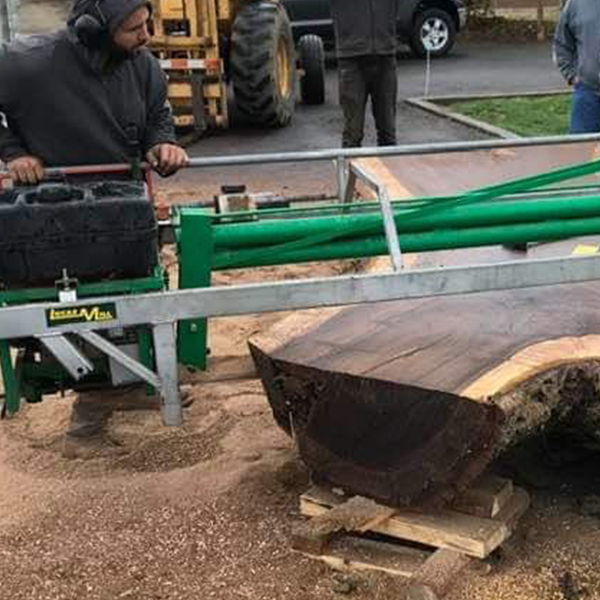 We practice eco-friendly on-site milling of live edge slabs, dimensional lumber and more.
Milling fallen or downed trees in place
Accommodating several surfacing options…(Examples…resawn, rough sawn, planed smooth, skip planed, wire brushed, sanded…)
Partnering with clients to provide multiple lumber selection options
Adapting to meet client needs
At Golden State Portable Milling LLC we give new life to trees.
GSPM was called in when Redwoods slid down a mountains on a property in Santa Cruz due to flooding and slope insecurity. Everything milled was re-used on site. At another job site, local Redwood was salvaged and repurposed to build a brewery and support a public school wood-shop program. In Timber Cove, redwoods were cleared for a fire break. All of the lumber was used on-site in a build for a custom home.