Kyle Dowd, Owner/Operator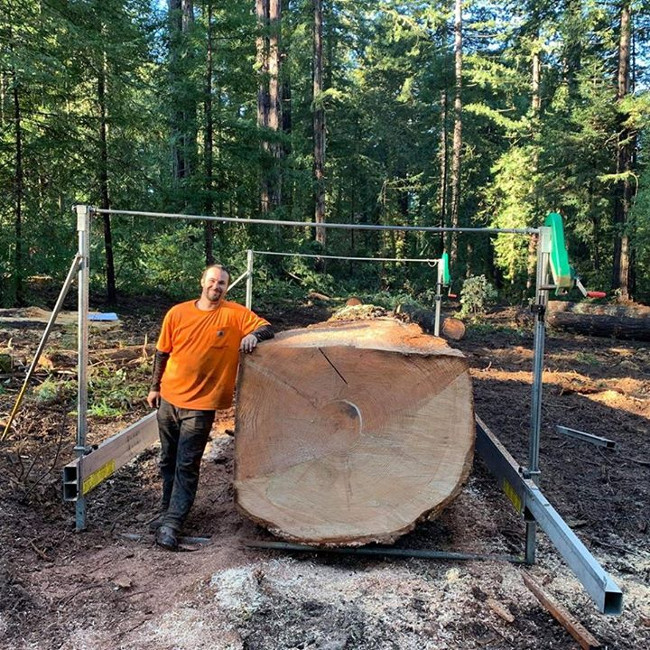 Let's Work Together
I work with individuals and organizations who want specialized lumber milled on-site. My passion for forestry started in 2007 when I free-hand cut my first bench instead of cutting it into firewood. Opening that log up and revealing the grain is still my favorite moment of milling lumber.
Growing up in the San Francisco Bay Area, I always had a deep appreciation for our native trees. I have been working with wood for over 15 years and have had a professional milling business since 2014.
At Golden State Portable Milling LLC (GSPM) we are passionate about lumber. We reclaim trees that are deemed salvage (dead, deceased, dying, and hazardous) and mill them into lumber. We go the extra mile to provide custom portable milling to meet any unique project requirement. Customer satisfaction is always our end goal.
Testimonials